Join us for celebration readings and events, starting in March. SAVE THESE DATES! These gatherings will feature readings, prizes, and surprise guests of honor. Watch our socials (@sdpoetryannual) and read our newsletters for more information on how to sign up to read soon. Hope to see you there!
All three volumes of the San Diego Poetry Annual are available for order or free download. Congratulations to our talented writers, editors, staff, and volunteers whose work is featured in this latest edition! Until April 15th, we're offering contributors + friends an actual cost discount, with shipping added. This offer covers all 2022-23 editions. Click here to learn more.
______________________________________
SDPA 2022-23
The SDPA includes many of the finest poets from our region and beyond, plus the Steve Kowit Poetry Prize honorees, Native Poets, SD Poetry Slam, and poems from Juvenile Hall.
______________________________________
Imagine: SDPA 2022-23 Edición Bilingüe
Our bilingual volume features poems written in Spanish and translated into English.
______________________________________
Kids! SDPA 2022-23
The KSDPA contains poems and original drawings from kids ages 6 to 12, created in free workshops.
______________________________________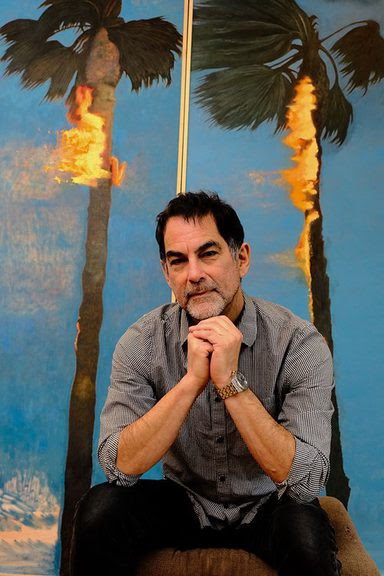 About Perry Vasquez, our cover artist
"I was born in Los Angeles and grew up in North Carolina where drawing barns in the country was one of my first art experiences. I have operated in the San Diego/Tijuana border region since 1987. During my graduate studies in the early 1990s, I began making excursions across the border to investigate the cultural milieu of Tijuana… Recently I have focused on the iconic image of the palm tree as a subject matter for my interest in the environmental myth of California."
______________________________________
Donate to SDPA! When you donate to SDPA, you empower diverse creative expression, compassion, and resilience in our community. Your generous contributions enable free submissions, workshops, issue access and archive opportunities for local poets via ongoing publication and distribution of SDPA anthologies, free community readings and literary programs across the county, mentorship and internship opportunities in nonprofit and literary arts, and more. If you have connected with our vision and our work, we hope you will consider supporting our efforts with any amount you are able to give.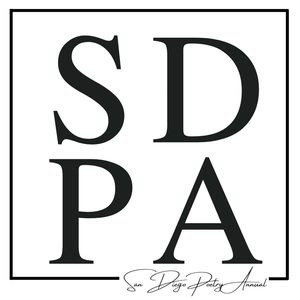 Copyright (C) 2023 San Diego Poetry Annual. All rights reserved.